Last night we pulled into Ione, southeast of Sacramento and on the edge of California's gold rush country. We'll be in this general vicinity for the next week or two, visiting Kim's family and friends.
As we pause for a bit, now's a good time to share the first installment of "Photo Friday", which we hope will be a weekly series sharing photos from the previous week's adventures. (This first installment will cover more than a week because we're also including the start of our trip.)
Last Wednesday morning — on my 46th birthday — we climbed into our 29-foot RV to start this year long adventure. Before making our way to the Oregon coast, we stopped to visit my Uncle Stan, who showed us a gallery of his late wife's photos.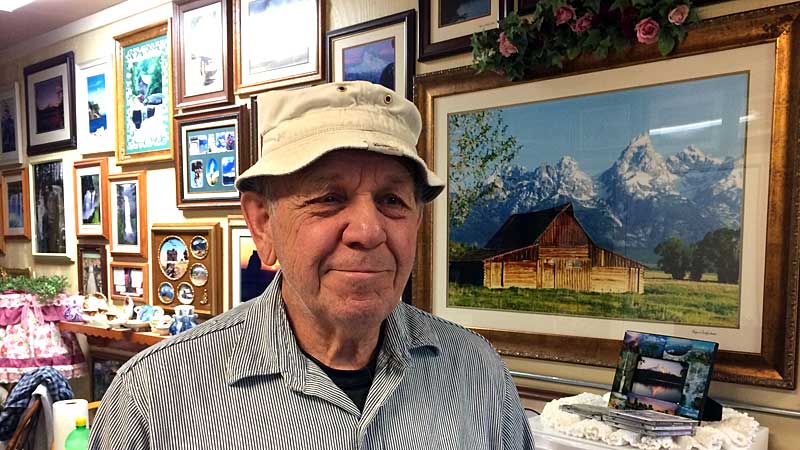 We spent our first night in Florence. On Thursday morning, we biked to the beach and walked through the dunes.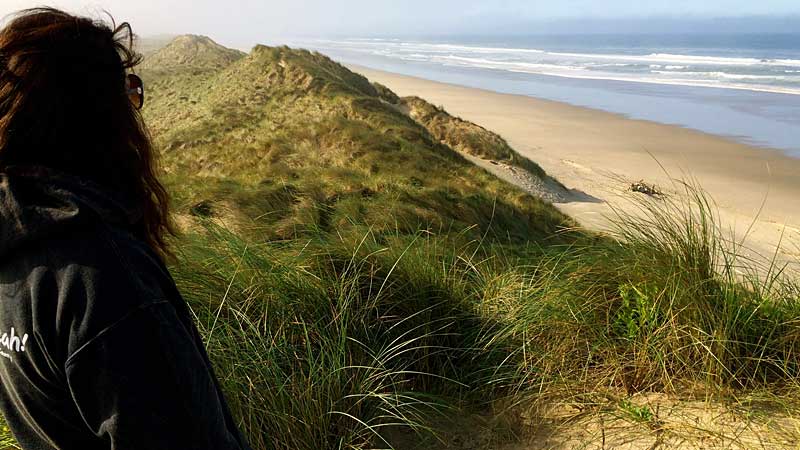 Next, we drove south and into California. After a quick pit stop in Crescent City, we moved on to Fortuna, which we used as a base for the next few days. While there, we were pleased to discover Ferndale, a small town near California's "Lost Coast". Ferndale deliberately cultivates an old-fashioned aura. We thought it was magical. The Lost Coast was magical too: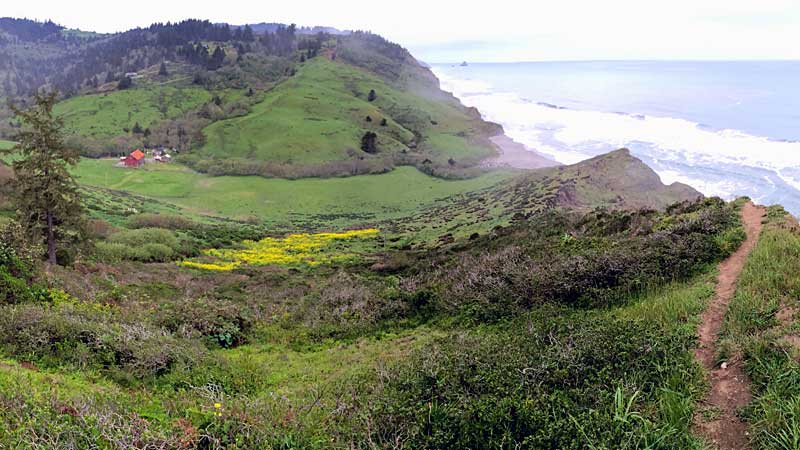 Last Saturday, we explored a tiny portion of Redwood National Park. We visited Lady Bird Johnson grove and its ginormous sequoia trees. We also made an abortive attempt to bike Lost Man Creek Trail. The problem? Less than a mile into the ride, the former logging road turned all uphill and all mud. We made a valiant effort, but ultimately gave up and moved on.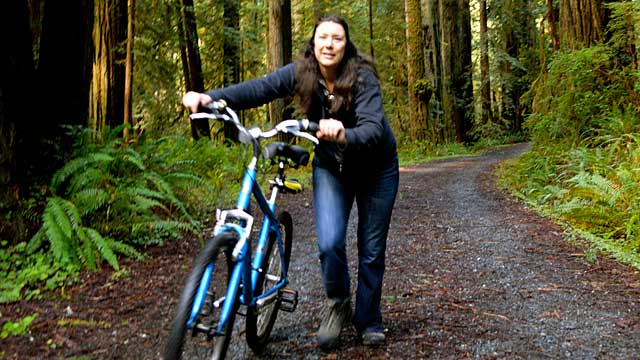 On Sunday, we drove south. Instead of taking Highway 101 all the way from Fortuna to Cloverdale, we took an hour to drive the 32-mile Avenue of the Giants. The old Highway 101 is amazing, winding through small towns and tall trees. I was worried it might be tough to do in a 29-foot RV, but it was no problem. (Especially since there was very light traffic on Sunday morning; we passed 15 cards, two bikes, and one motorcycle.)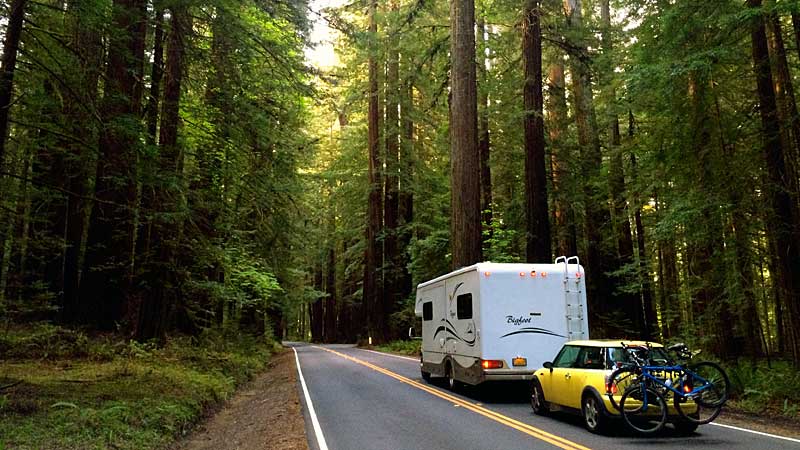 By Sunday afternoon, we'd settled at our new campground outside Cloverdale. For the next few days, we lazed around camp during the morning and ventured out to explore Sonoma County during the afternoon. On Monday, we visited the Charles M. Schulz Museum in Santa Rosa. Though the experience was underwhelming — there's just not a whole lot to see — we still had fun.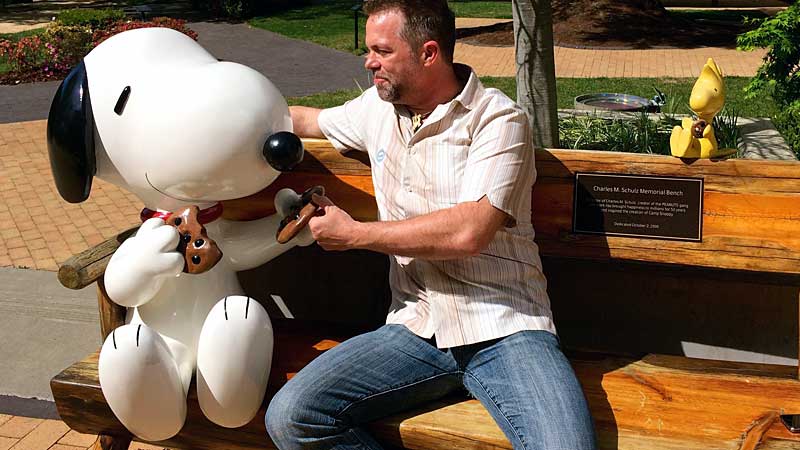 On Tuesday, we enjoyed a fantastic two-and-a-half personal tour of Rodney Strong Vineyards in Healdsburg. Our guide was Ron Washam, a sommelier and wine educator, and the mythical "hosemaster" of wine. Washam was a vat of information about wine and the wine industry. We learned a lot from him, and got to taste some excellent wine. [A more detailed account of our experience at Rodney Strong is in the works.]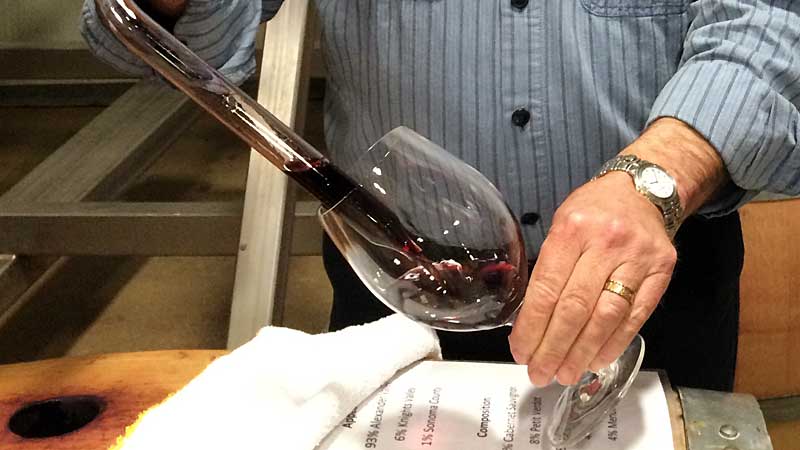 Wednesday, we drove out to California's Pacific Coast. We didn't spend much time on Highway 1, the twisted and tormented smaller sibling to Highway 101, but we did stop in Bodega Bay to have crab sandwiches and clam chowder at Spud Point Crab Company. We both agreed their chowder was delicious, much better than that fake creamy crap most places serve.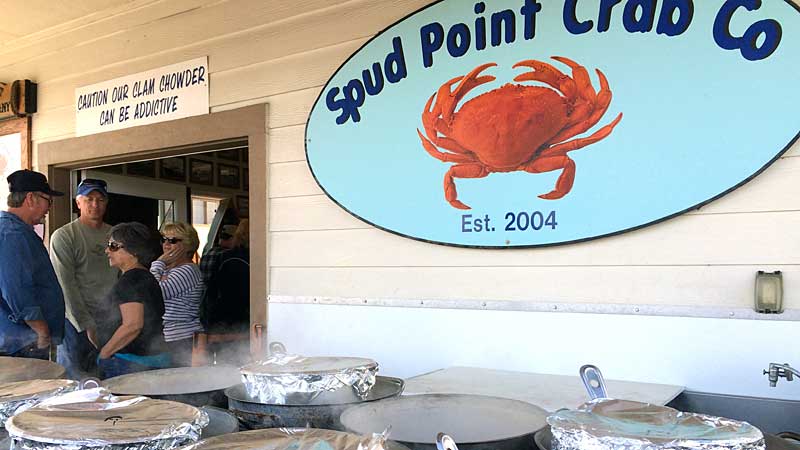 Thursday, we begrudgingly packed up camp and left Sonoma County. Driving east, we stopped to have lunch with Kim's former sister-in-law and her daughter. While with Christina and Sarah, we toured the Jelly Belly factory in Fairfield.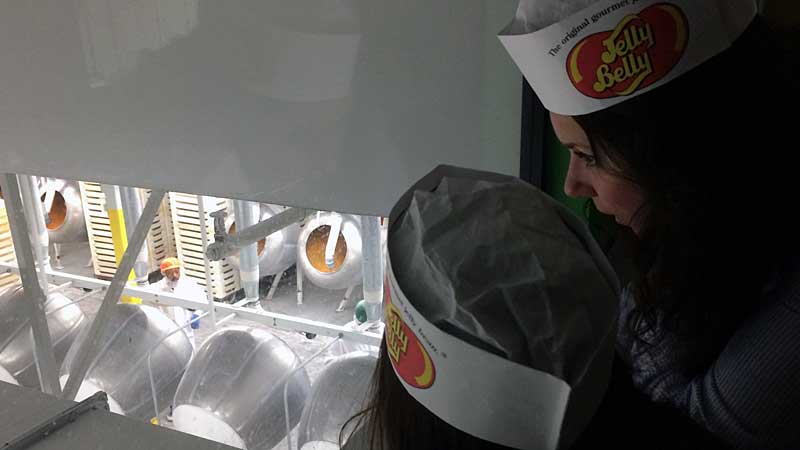 We're now ten days into our year-long RV trip across the United States, and we love it. We've enjoyed making our way down the Pacific Coast, and RV living has been good to us so far. We're certain this adventure is going to be awesome.
Note: What hasn't been awesome is our internet connectivity. As expected, access is spotty. And even when we do have access, it's often s-l-o-w. As a result, when we update Far Away Places, we may have to update in bursts, uploading two or three posts at a time.