During the two months we've been on the road, Kim and I have seen some spectacular scenery. Some of these sites are well-known. Most folks know that you can find stunning vistas at Grand Canyon and Yosemite, etc.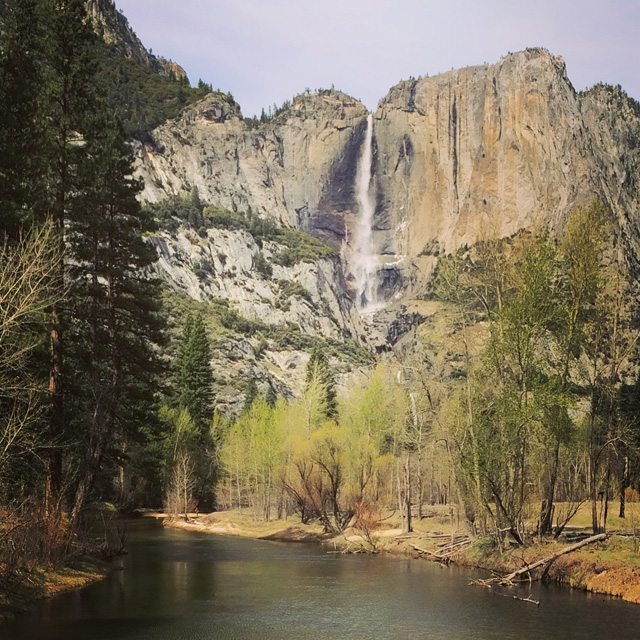 Yosemite Falls is beautiful, but everyone knows about it
Other sites offer even better views and many folks know about them, but their existence hasn't seeped into the cultural consciousness to the same degree as the big-name destinations. If you mention Antelope Canyon, for instance, you're sure to find folks who have been there and rave about its beauty.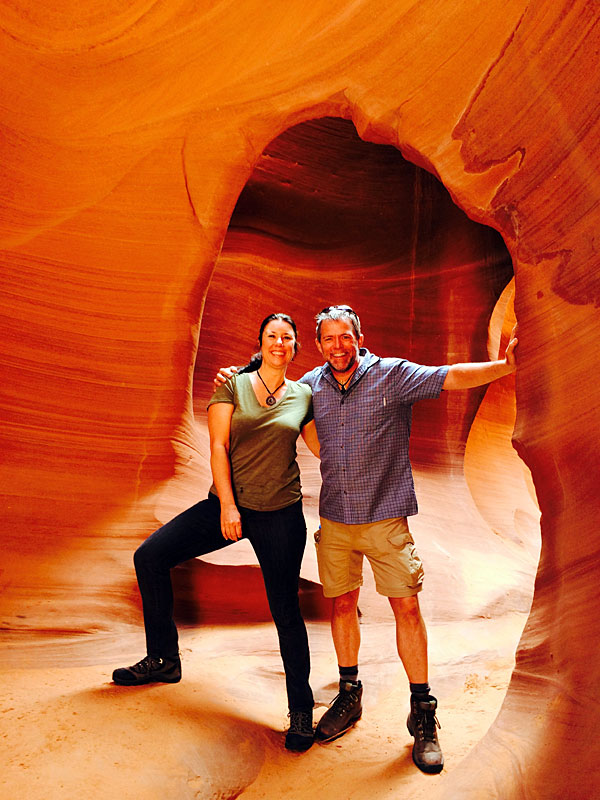 Antelope Canyon is well known among certain circles — and for good reason
But I think our favorite spots have been those that nobody writes about. These are often remote locations with sprawling views, views that are almost impossible to capture on film or video.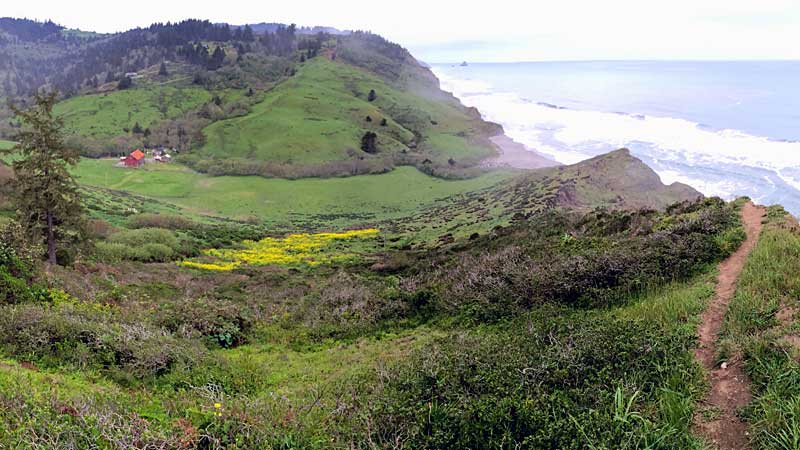 Trying (and failing) to capture the rugged beauty of California's "lost coast"
Driving into Sequoia National Park outside Visalia, California, for instance, you climb a steep and winding road to the towering trees. There are some great viewpoints in this out-of-the-way park, but they're tough to photograph.

The view driving into Sequoia National Park is stunning — but hard to capture
Similarly, if you drive into Joshua Tree National Park (or take the tram across the valley to the top of the mountains behind Palm Springs), you can walk to a promontory that allows you to look out over the desert all the way to Mexico.

The view from Joshua Tree is expansive but doesn't translate well to film
We've stumbled upon maybe six or seven such jaw-dropping views on this trip so far, but by far the best — and most remote — has been Needles Overlook, a tiny picnic area down a 22-mile dead-end road south of Moab, Utah. (The spot is ninety minutes from Moab and 75 minutes from Monticello.)
This rest area is a promontory jutting into Canyonlands National Park (although it isn't itself part of the park — it's a tiny piece of BLM land). The overlook stands 1000 feet above the park, which wraps 270 degrees around the point. As a result, the views are simply indescribable. On three sides, you can see for twenty or thirty miles, taking in the crazy undulating terrain of the American Southwest.
The view from Needles Overlook is like hovering over the canyons from a private airplane. Except you're stationary. And everything around you is silent.
Kim and I drove to Needles Overlook twice during our stay in the area. One evening, we stayed for two hours to watch the sunset. We were alone with the silence and our thoughts. The experience was almost spiritual.
I suspect that nobody who reads this will go out of their way to visit Needles Overlook, and that's understandable. As I say, it's a very remote location [Google Map]. But I have hopes that one or two folks visiting the Moab area will find this blog post and be motivated enough to make the journey. It's well worth it!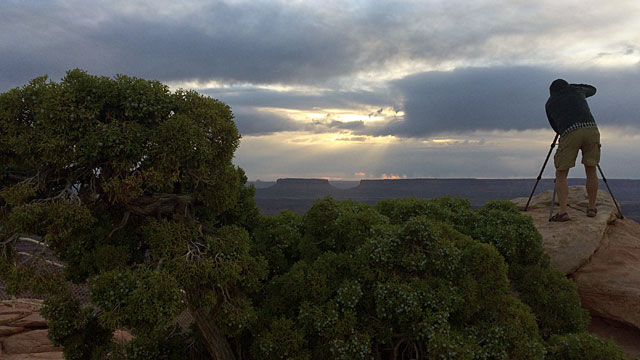 In the end, the best photo from Needles Overlook was
this one of me taking a photo from Needles Overlook!