Kim and I have spent the past week in the Sierra Nevada mountain range and its foothills. We've been visiting her friends and family, and now have moved up the mountainside to explore Yosemite National Park. Here, then, is the weekly photographic review of our trip.
Last Friday (the tenth day of our trip) found us at home in Ione, east of Sacramento. Kim's friend Susan offered to host us, so we parked in front of her house for a few days. We welcomed the chance to shower inside and access a full kitchen. Plus, it was fun to hang out with Susie and Fred on their porch every evening.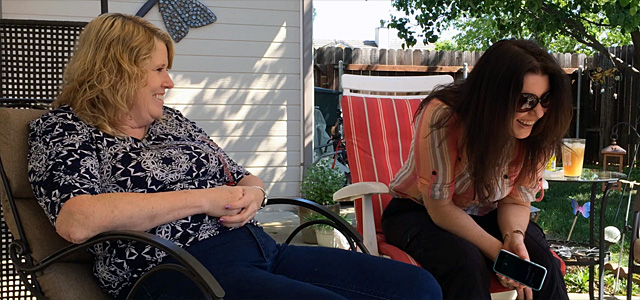 While in Amador County, we also met up with Connie and Dale. On Saturday, the six of us drove north and east into the Sierra Nevadas, admiring the scenery on the way to Lake Tahoe. We never quite reached Tahoe, but we had a lot of fun anyhow.

On Sunday, Kim and I played tourist in her home town, driving through the old gold rush settlements and stopping to tour the old mines.

One of the great parts about staying put for so long was that we got a chance to interact with the animals. We've played with Bozzy, Coco, Zeus, and Cedar, fine dogs all. We've petted a number of cats. And we've admired many birds and squirrels.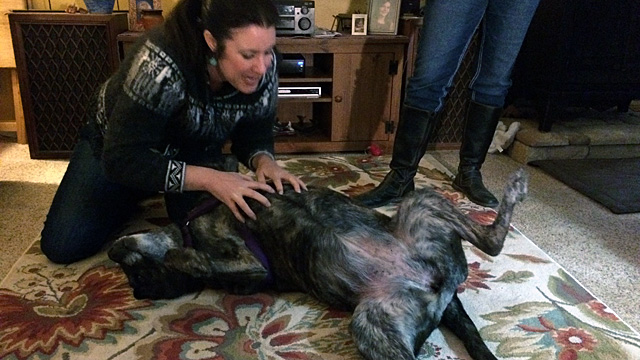 Tuesday morning, we moved south to the edge of Yosemite National Park. We set up camp with Kim's brother and his family in Groveland. Doug and Jenn sat around with us, sipping wine and chatting and playing with their son, Porter. In the afternoon, a thunderstorm set in. We hiked to the top of Doug and Jenn's property to watch the lightning and to play with Porter.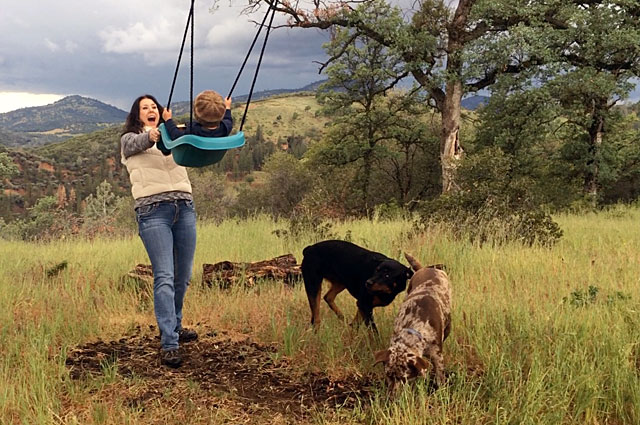 We celebrated Doug's birthday on Wednesday night. He and Jenn own the Hotel Charlotte, a beautiful historic inn in downtown Groveland. They opened the hotel bar to family and friends for the festivities.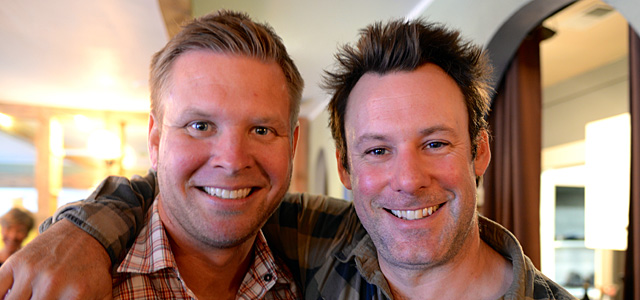 The next morning, we moved half an hour up the hill so that we'd be closer to the park for a few days. We also made our first foray into the Yosemite Valley, which is absolutely awe-inspiring.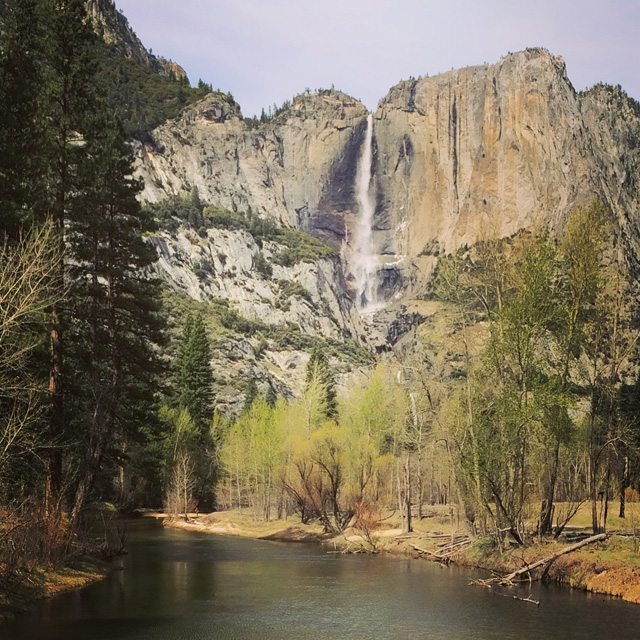 Internet continues to be spotty and slow, at best, but that's okay. We're not spending much time online these days. Mostly, we're outdoors or hanging out with family and friends.
We intend to explore the Yosemite Valley for another couple of days before returning to Groveland for a more time with Doug and Jenn. Then we'll head south to visit more of Kim's family. But how will we get there? That's the first real dilemma of the trip.
For our next leg, we want to visit Death Valley but the shortcut pass through Yosemite won't open for weeks.
We could backtrack north through Tahoe and then swing south to Mammoth Lakes (and hot springs!).
Or we could drive south from here to Visalia, which would allow us to visit two National Parks (Kings Canyon and Sequoia). We'd travel from there to Lone Pine before hitting Death Valley.
Both routes would require three legs, and about ten hours and 475 miles of driving. We're not sure which route we'll choose. Any of you have suggestions?